Ford was one of the first major car manufacturers to bring connected car technology to its lineup with Sync in 2007, but while the first iterations of its Sync and — later — MyFord Touch infotainment systems were ahead of their time in the car world, they were also rather slow, cluttered and clunky.
Sync 3, which is now available on the 2016 Ford Escape compact SUV and Fiesta subcompact, is a welcome departure from all of that. Instead of trying to be innovative for the sake of it, Sync 3 goes back to the basics and provides drivers with an infotainment system that stays out of the way and simply works.
Ford lent me a
2016 Escape
earlier this month to get some hands-on experience with the new system.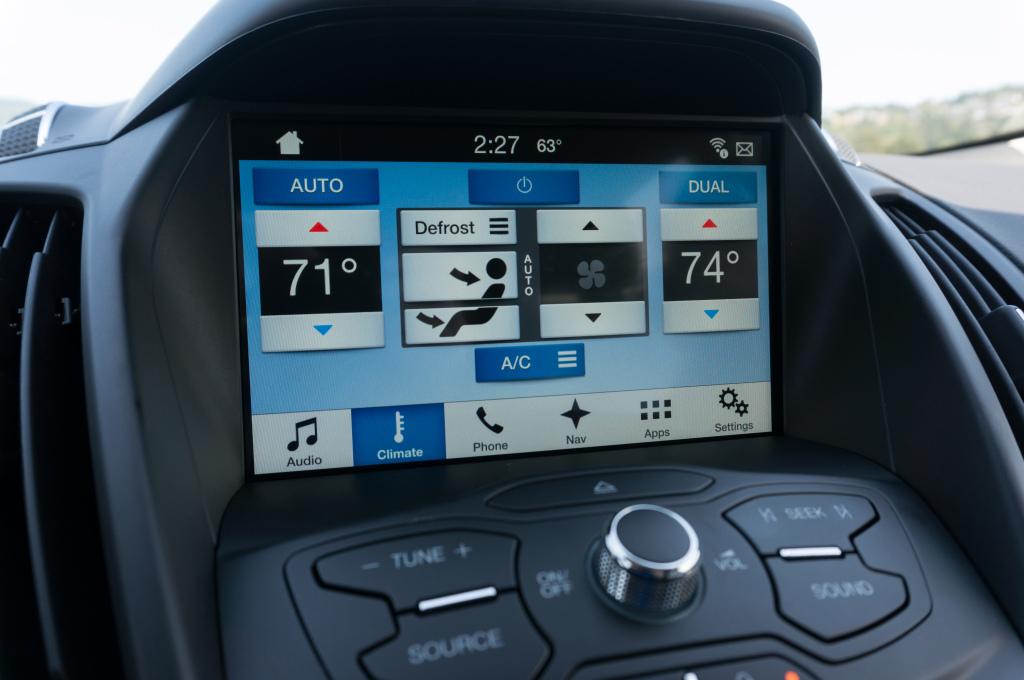 The last two iterations of Sync (the technology) and MyFord Touch (the touch-screen based interface to it) were based on Microsoft Auto. After reviewers and consumers panned the first version, the company decided that it wanted to give drivers the opportunity to update their cars to the next version. That, however, meant that Ford was able to make a lot of software changes that made the last version significantly better than the first (though still far from great), but stuck with the same slow hardware to ensure compatibility.
Ford switched to BlackBerry's QNX for Sync 3 and while switching screens and zooming around the built-in navigation system doesn't quite feel as smooth as on an iPad just yet, everything still feels plenty fast. In earlier versions, it sometimes felt like you were fighting against the system — now it works with you.
Sync 3 is a complete redesign of the earlier versions. Its focus on large icons and easy to read text makes using the system about as easy as using an 8-inch touchscreen while driving gets.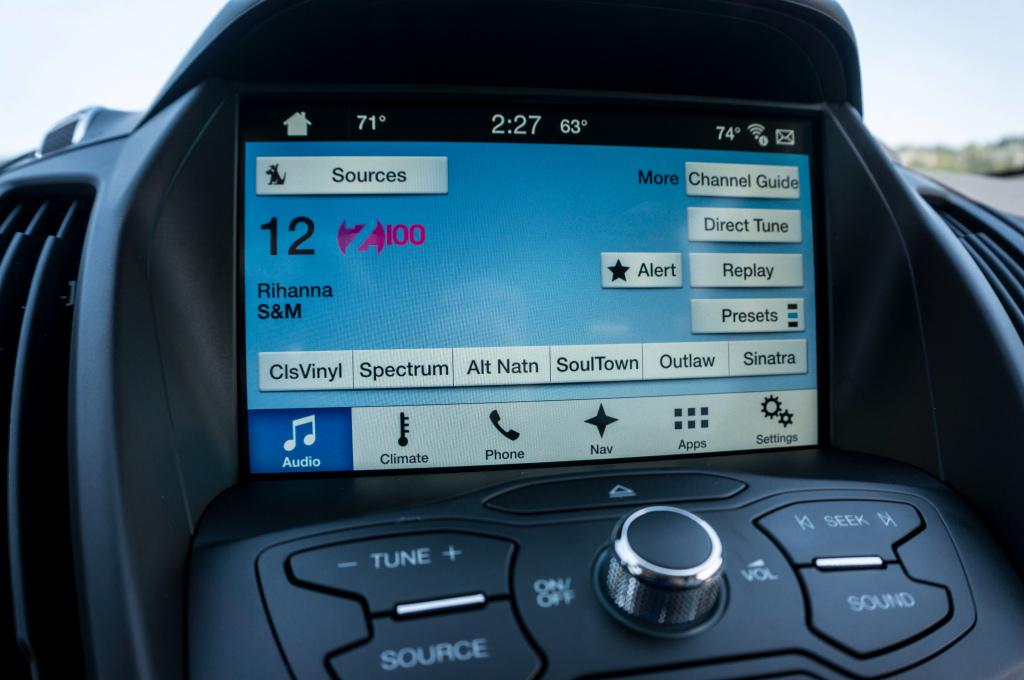 Voice control, of course, is also always an option (and probably the safer one). Over the years, Ford has gotten better at this, but don't expect a Siri- or Google-like experience. You can't just start chatting with Sync. "OK Sync, please set the temperature to 72 degrees" won't get you very far (but Sync 3 integrates with Siri's Eyes Free feature if you have an iPhone). Sync still needs you to stick to a small set of pre-programmed voice commands. Voice recognition works extremely well, but I tend to find using voice more distracting than just changing the temperature by hand.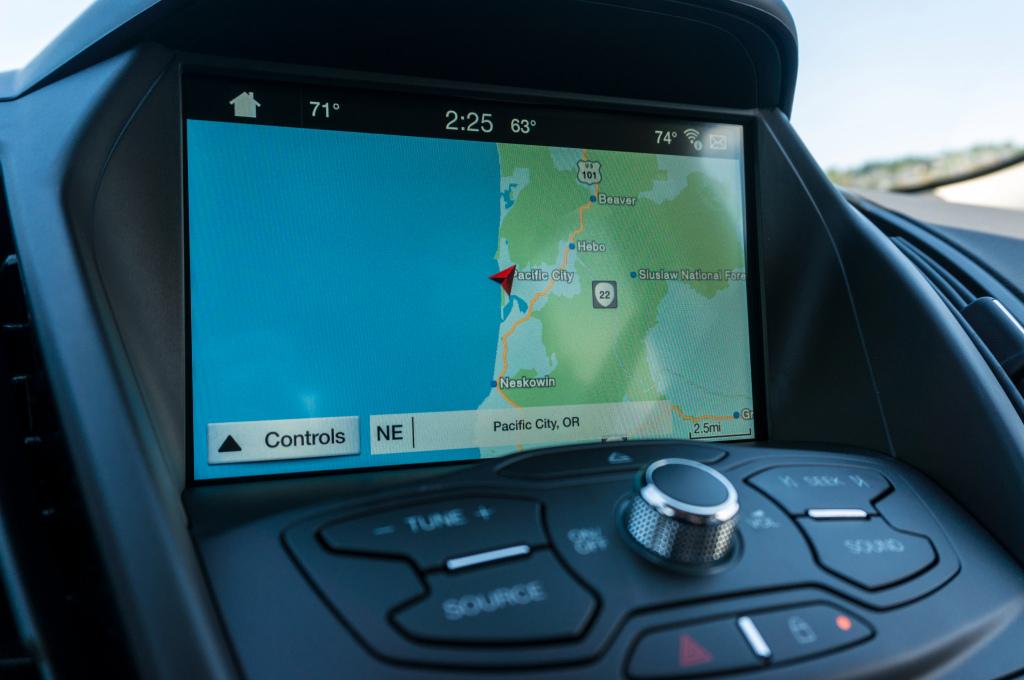 With Sync 3, Ford has finally released an infotainment system that brings together all of the disparate technologies it developed over the last few years (Sync — which actually debuted in 2007, MyFord Touch, and AppLink for connecting the car to apps on your phone) into a single platform. While it was one of the first to offer these technologies, others car makers now offer similar functionality. Ford says Sync 3 may support Apple's CarPlay and Android Car in the future, but it's unclear when/if that will happen.
For now, one thing is clear: Sync 3 is a reason to give Ford another look if you're in the market for a new car — and that's not something I would've said about its first iterations.